Flipping the Script on Fear & Insecurity with Oneka McClellan
Season 5 | Episode 5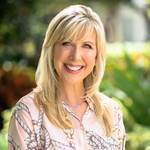 Julie
Julie Mullins
March 6, 2023
How do you flip the script on fear and insecurity? In this episode, Pastor Oneka McClellan shares about creating a value revolution, using your words to speak life, and learning to find your value and worth in God—not in a guy.    
SHOW NOTES
So Good Moments: 
How Oneka's (single) mom instilled courage in her at a young age.
How a Biblical story about Mary and Elizabeth shows us the power of encouragement.
Practical ways we can change the tide on social media from competing to cheering each other on. 
Simple practices to cultivate honor and encouragement inside the home.      
Advice for anyone struggling with anger who wants to stop the cycle.
Oneka's story of dating the wrong guys and finding the right one. 
Resources:
Better Together TV
Shoreline City Church
Share Your Story With Us!
Learn more about Sisterhood
Ask a Question