Sticking Together Through Our Differences
Season 3 | Episode 4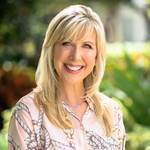 Julie
Julie Mullins
July 18, 2022
How well do you love people different from you? Pastor Oneka McClellan knows firsthand that a diverse church is beautiful and biblical—but it doesn't come without its challenges. Through Oneka's experience leading a 'church that looks like heaven,' she shares the importance of unity amid diversity and treating every season as sacred.
SHOW NOTES
So Good Moments: 
How Oneka resolved to point people to Jesus during polarizing times.
The importance of reminding one another of our value.  
An encouragement if you feel unseen, unheard, or on the bench.
How to treat every season as sacred.   
Why our confidence suffers when we have unmet expectations.  
Oneka's favorite summer snack and hack!
Discussion Guides:
Digital
Printable

Resources:
Better Together TV
Shoreline City Church
Learn more about Sisterhood
Ask a Question