Reframe Your Shame
Season 3 | Episode 6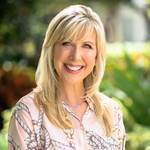 Julie
Julie Mullins
August 15, 2022
Have you ever felt like God's grace applies to everyone else but you? Pastor Irene Rollins knows firsthand what it's like to spiral into toxic shame. In this episode, Irene shares the difference between guilt and shame, how to face your emotions head-on, and why reframing your shame will reframe your identity. 
SHOW NOTES
So Good Moments: 
Irene's journey of recovery and how she learned that alcoholism was a symptom, but shame was the sickness.
How to spot the narrative of shame in your life—and when it becomes toxic.
The ways fear and shame are connected.
How to embrace being "flawesome"—someone who is flawed but knows they are awesome anyway.    
How to begin to value, care for, and draw boundaries for yourself (when you've typically ignored your body and needs).  
Irene's favorite summer snack and more! 
Discussion Guides:
Digital
Printable

Resources:
IreneRollins.com
Reframe Your Shame Book
Follow on social media for a chance to win Irene's book.
Celebrate Recovery
Learn more about Sisterhood
Ask a Question