A Fresh Start: Trauma Is Real, but Resilience Is So Good
Season 1 | Episode 6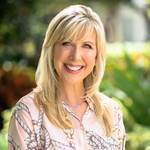 Julie
Julie Mullins
December 27, 2021
In the last podcast episode of the season, Pastor Irene Rollins shares about celebrating six years of sobriety and how facing her past allowed her to embrace her new beginning. Pastor Irene is a certified emotional health coach, co-founder of Two Equals One marriage ministry, and is a part of the teaching team at Christ Fellowship. This episode will inspire you to enter the new year with healing for your past and expectancy for your future. 
SHOW NOTES
So Good Moments: 
How Irene developed a dependency on alcohol, almost lost her family, and started her journey of recovery in rehab. 

Why our past doesn't stay in our past and how to recognize the reality of both trauma and resilience. 
The top two things Irene learned in rehab that work for everyone. 
The healing power of connection, sharing emotions, and making amends.
Why New Year's resolutions don't work and what to focus on instead. 
Question for Reflection: What's your now word? 
Resources:
Article: Top Reads for the New Year
Find Support:
Join a Group: Reengage or Married Group