A Season Full of Hope and a Christmas So Good
Season 1 | Episode 5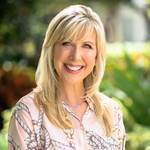 Julie
Julie Mullins
December 13, 2021
In this special holiday episode of the So Good Sisterhood podcast, Pastor Julie invites a group of ladies from different walks of life to join her in discussing traditions, hope, and how to have the best Christmas ever.
SHOW NOTES
"So Good" Moments: 
Ideas for Christmas traditions from different walks of life. 
How to define and deliver hope during the holiday season. 
Practical ways to slow down, resist the hustle and bustle, and offer the gift of being fully present.
The difference between hope and wishful thinking or optimism. 
What goals, willpower, and way power have to do with experiencing your best Christmas ever. 
Proper expectations and helpful tips for a frustration-free Christmas with family. 
Question for Reflection: What's your now word? 
Resources:
ARTICLE: Gifts that Give Back
CALENDAR: 25 Days of Hope