Women Leading in the Bible and Leading Today
Season 4 | Episode 1 & 2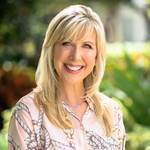 Julie
Julie Mullins
September 19, 2022
What does God's Word say about your leadership potential? In these two episodes, Pastor and author Donna Pisani shares what God's Word says about women in leadership and how you can confidently rise to your calling.  
SHOW NOTES
So Good Moments: 
How Jesus treated women as examples, not exceptions. 
The difference between being entrusted as a leader rather than entitled.
Why working on your insecurities will help you avoid toxic leadership.
What the Bible really says about topics like submission and using your voice.    
The three categories of context for Scriptures about women in the Bible. 
Pastor Donna and Pastor Julie's moments of failing forward in leadership. 

Resources:
Better Together TV
Learn more about Sisterhood
Ask a Question