Relationship Q & A - Part 1
Season 2 | Episode 7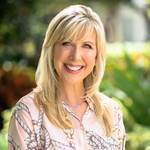 Julie
Julie Mullins
April 25, 2022
You asked, they answered! Pastors Julie Mullins and Lisa Duvall dive into your relationship questions—from friendship tensions to motherhood mishaps. In this episode, you'll learn how to get out of a negative cycle, extend grace, and walk in humility.
SHOW NOTES
So Good Moments: 
How to push pause and redefine a relationship when it's been stuck in a negative cycle. 

Practical advice for navigating difficult relationships and ensuring the gap of tension doesn't grow wider. 
How to choose presence over perfection in motherhood and why it's important to "keep the door open" as a mom.  
Words of wisdom from a former single mom.   
How to stay confident as a teenage girl.
The art of balancing confidence and humility (and how competence helps).  
Questions for Reflection: 
Are there any relationships in your life that need redefining? 
What would it look like for you to put on the "grace filter" in your relationships?
Pastor Julie said "Decide what matters most and focus your attention there"—what matters most in this season?  

Resources:
Forgiving What You Can't Forget