The Key to Miraculous Breakthrough In Every Relationship
Season 2 | Episode 1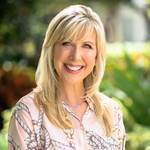 Julie
Julie Mullins
January 31, 2022
Season two is here—and it's all about relationships! Relationships can be our greatest source of joy but also our greatest source of pain. To kick off the new season, Pastor Julie shares the key to seeing miraculous breakthrough in every relationship. 
SHOW NOTES
So Good Moments: 
You asked, she answered! Pastor Julie spills the tea on everything from her reading list for 2022, to her most embarrassing moment on stage. 

Why it's a good thing that you don't have all the answers, and what's more important. 
What Jesus visiting His hometown can teach us about our relationships today. 
The epidemic of dishonor in our culture and what God wants to release instead.
The best way to be competitive in your own home (hint, it's not optional).
How dishonor can become a huge disruption to supernatural work.  
Question: What will you do to cultivate an atmosphere of honor to release the supernatural in your relationships this week? 
Resources:
Pastor Julie's 2022 Reading List