Leading Through a Storm
Season 4 | Episode 4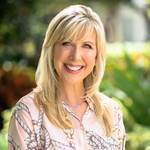 Julie
Julie Mullins
November 7, 2022
How do you position yourself to offer hope during storms or crises? When Hurricane Ian ravaged her community of Fort Myers, Pastor Sarah Keller learned how to lead with faith amid grief. In this episode, you will learn about the power of partnerships and how to speak God's Word when all you see is rubble.   
SHOW NOTES
So Good Moments: 
How Pastor Sarah went from not seeing herself as a leader to stepping into God's calling and plan. 
How to bring hope through vital partnerships.
Why Pastor Sarah believes times of rebuilding can be times of revival.
How God can use storms and crises to open hearts to the gospel.    
Why it's important to give yourself permission to grieve and have faith. 
What you can learn through Pastor Sarah's biggest leadership fail—and more! 

Resources:
Next Level Church Crisis Fund
Convoy of Hope
Christ in Action
Mercy Chefs
Learn more about Sisterhood
Ask a Question