How God Uses Community to Rewrite Your Pain
Season 5 | Episode 4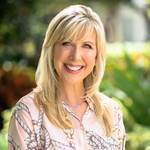 Julie
Julie Mullins
February 27, 2023
What do you do with your story when it's still in the making? In this episode, Pastor Julie and a Sisterhood Panel discuss the power of confession, sharing our stories, and how God uses community to help us rewrite our shame and pain.    
SHOW NOTES
So Good Moments: 
The power of community and confession. 
A practical step-by-step guide to sharing your testimony.
How we all have the privilege of helping others rewrite their stories. 
Why the stories in Scriptures are our Spiritual inheritance.      
How some testimonies are not what God does for us, but what God does in us.
A prayer for you from Pastor Julie.
Resources:
Share Your Story With Us!
How to Share Your Story Worksheet
Learn more about Sisterhood
Ask a Question