So Good Friendship
Season 1 | Episode 4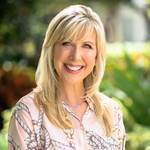 Julie
Julie Mullins
November 29, 2021
In this new episode of So Good Sisterhood, Pastor Lisa Duvall joins Pastor Julie for a candid conversation about friendship. Tune in to their discussion on cultivating long-term friendships, eliminating comparisons, and becoming the friend we wish we had.
SHOW NOTES
"So Good" Moments: 
How Pastor Julie and Pastor Lisa have cultivated a long-term friendship and pushed through awkward moments along the way.

Advice for becoming inspired by your friends rather than intimidated. 
Why the greatest friendships are built in trenches, not benches. 
Practical ways to stay anchored in the truest thing about you when you're lacking confidence.
The extra work that is required to go the distance in your friendships.
Question for Reflection: What's your now word?
Resources:
VIDEO: Relationships Are Essential for Mental Health
ARTICLE: Relationships