Leading with Extreme Confidence and Extreme Humility
Season 4 | Episode 5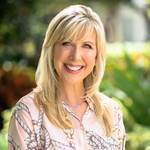 Julie
Julie Mullins
November 21, 2022
Will you lead with extreme confidence or extreme humility? The answer is yes! In this episode, Pastor Julie unpacks how to become a both/and kind of leader. You will learn what true humility really is, how to identify your blind spots, and practices that will increase your capacity.   
SHOW NOTES
So Good Moments: 
Why Deborah from the Bible is an example of a woman who led spiritually and vocationally. 
Why you can't be insecure and humble at the same time and how to move forward in true confidence.
Pastor Julie's morning routine and how she developed a system to compensate for her weaknesses.
Who you should ask to help you identify your blind spots and the one question that changed Pastor Julie's life.    
Key attributes that will increase your influence. 
The value of hidden service.

Resources:
The 8 Paradoxes of Great Leadership
Lead Like it Matters
Learn more about Sisterhood
Ask a Question