What's So Good?
Season 1 | Episode 1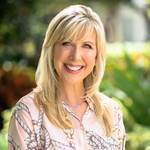 Julie
Julie Mullins
October 15, 2021
In the first episode of the So Good Sisterhood podcast, Pastor Julie shares practical ways girls from every generation can live intentionally, lead confidently, and love generously. Psalms 34:8 says, "Taste and see that the Lord is good." Pastor Julie reminds us to call out God's goodness so that we can experience His greatness.
SHOW NOTES
"So Good" Moments: 

The history of Sisterhood and why it's more of a movement than a ministry.

How one young trafficking victim became a valedictorian graduate from The Hope House.
Pastor Julie's two ways of determining your destiny. 
God's intention for meditation and three ways to put it into practice.
Pastor Julie's daily declarations.

Question for Reflection: What's your now word?

Resources:


Work for the Whisper - Mind Games Series 
How to Identify and Overcome Unhealthy Thoughts