Learning to Champion Others in a Culture of Competition
Season 3 | Episode 2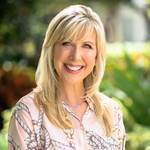 Julie
Julie Mullins
June 20, 2022
Is comparison robbing you of joy? In this episode, Pastors Julie Mullins and Lisa Duvall share why comparison isn't the real enemy, but the way we process comparison can be. You'll discover ways to leverage comparison for your growth and hear how to champion others amid a competitive culture.
SHOW NOTES
So Good Moments: 
Why being competitive isn't always bad, and how to compete in a way where everyone wins. 
Two indicators of unhealthy competition and comparison in your life.   
The right way to process comparison and leverage it toward a greater vision. 
The best strategies when you're tempted to compare or compete.   
How to respond when someone else gets what you want.  
One question to ask yourself when you feel like you're losing in life.  
Discussion Guides:
Printable
Digital

Resources:
The Art of Spousing
Learn more about Sisterhood
Ask a Question