How to Discover Your Purpose and Own Your Life
Season 2 | Episode 6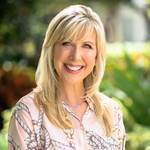 Julie
Julie Mullins
April 11, 2022
Do you feel like you're going through the motions in life? Author and leadership coach, Lance Witt, wants you to live with intention and purpose. In this episode, Lance shares questions to help you define your purpose, practical tips for simplifying your life, and how to make God's glory your personal North Star.
SHOW NOTES
So Good Moments: 
The two Greek definitions for "time" (and why one of them matters most). 

The question Lance asks himself every morning to keep God's glory at the forefront of his mind. 
How to get started with crafting a life purpose statement. 
Lance's best advice for how to lead yourself.   
Lance's 3-part formula for a simple life. 
What the Apostle Paul says about ambition.  
Questions for Reflection: 
What does Scripture say about why you're here?
What are your desires and passions?
What do you care about and feel convicted about? 
What do other people say you're good at? 
Lance's purpose statement: "To steward my one and only life, I need to love God deeply, lead myself tenaciously, shepherd my family intentionally, and coach and serve others unselfishly."
Resources: