Your Story Matters with Pastor Julie Mullins
Season 5 | Episode 1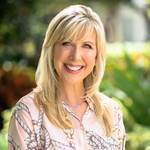 Julie
Julie Mullins
February 6, 2023
Your story matters, and there's a lot of Spiritual significance when you share yours with someone else. In this episode, Pastor Julie kicks off season five by sharing the power our stories have to strengthen the faith of others and invite God to move once again.   
SHOW NOTES
So Good Moments: 
How one man's story inspired an entire region with the life-changing message of Jesus.
The Hebrew word for 'testimony' and what it means for us today.
The Spiritual and Scriptural significance of sharing our story.
Pastor Julie's story of how she came to know Jesus.     
What it means to prophecy (and why it's not all that intimidating). 
A sneak peek into Season five, and the opportunity for your story to be featured on the podcast!

Resources:
Share Your Story With Us!
How to Share Your Story Worksheet
Learn more about Sisterhood
Ask a Question