The Extreme Life | Part 4
More than you asked for.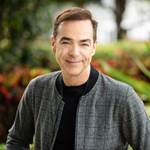 Todd
Todd Mullins
September 26, 2021
A lot of people have no idea what it's like to live the life God intended. As we wrap up The Extreme Life series, Pastors Todd & Julie remind us that God wants to give you so much more than what you're asking for.
Want to continue the conversation? Here's this week's Keep Talking Guide.

Looking for more? Learn how to get the most out of life through these book recommendations, articles, and even a Spiritual Gifts Assessment: cf.church/extremelife.