The Extreme Life | Part 2
The tools for survival.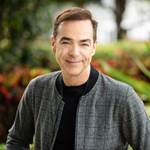 Todd
Todd Mullins
September 10, 2021
When on the adventure of life, the Holy Spirit is like a backpack—filled with tools to help you survive and thrive. In part two of The Extreme Life, Pastor Todd unpacks who the Holy Spirit is and how He functions in your life.
Want to continue the conversation? Here's this week's Keep Talking Guide.

Looking for more? Learn how to get the most out of life through these book recommendations, devotionals, articles, and more: cf.church/extremelife.