The Extreme Life | Part 1
Are you living?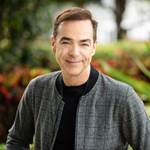 Todd
Todd Mullins
September 5, 2021
We were never meant to live an ordinary, average, just getting by kind of life. We're called to live a life full of adventure, excitement, and purpose—a life that's anything but, well, normal. But what does living beyond normal look like? Find out in part one of this new series, The Extreme Life.

Want to continue the conversation? Here's this week's Keep Talking Guide.



Looking for more? Learn how to get the most out of life through these book recommendations, articles, and more: cf.church/extremelife.