Get Up and Fight
Go get what's yours.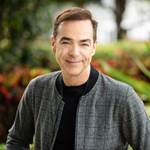 Todd
Do you feel like you've lost something in the last season? In this message from Pastor Todd to kick off the summer, he has a challenge for each of us to get up and get back what the enemy tried to take from us.
Want to continue the conversation? Here's this week's Keep Talking Guide.