A Message from Pastors Todd and Julie
Some inspiring words from our Senior Pastors.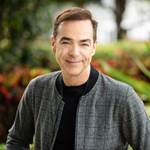 Todd
Todd Mullins
August 18, 2020
We are so excited that you are considering our Leadership College as you pursue the next steps God has for you in your leadership journey. We believe that you can change the world, and Leadership College Christ Fellowship exists to help equip you to fulfill the calling God has placed on your life. When we all join together in unity and obedience to what God is calling us to individually and collectively, He blesses us and supernaturally multiplies our efforts so that we can fulfill our church's mission. We are called to lead a radical transformation for Jesus Christ in this region and beyond. Everyone. Everyday. Everywhere.
In 2010, the idea of developing a Leadership College was birthed in our hearts as we began to pray and fast about what God was calling us to next as a church. We had a whiteboard full of amazing hopes and dreams of what God wanted to do in our regions. As we prayed, God spoke so clearly to our hearts and said that if we did nothing else that next year, we needed to develop a Leadership College. Because if we did that well, we would be able to do everything else on the board and even more.
The guiding verse is found in II Timothy 2:2, "And the things you have heard me say in the presence of many witnesses entrust to reliable people who will also be qualified to teach others." Our Leadership College is our answer to building up and entrusting leaders who will be ready and equipped for all that God has planned for His Kingdom. As a church and throughout our communities, we are building an army of strong and spiritually mature leaders who are poised and ready for any opportunity to help transform our region with the love and message of Jesus Christ.
Since it began, we have seen hundreds of leaders equipped through our Leadership College and positioned by God to have a greater impact than ever before. Building up the leadership base of our church has allowed us to launch new campuses, strengthen vital ministry outreaches and deepen the spiritual influence we have in our communities. We are seeing God do amazing things through our College Grads!
We are praying that just as God was faithful in clarifying our next steps in developing the Leadership College, that He will clearly lead you as you embrace your leadership calling.
We love you,
Pastors Todd & Julie